National leaders, whether traveling or in a meeting, are critical to choosing a hotel. First of all, safety is of the utmost importance, and secondly, whether the hotel can provide a comfortable sleep experience. For the national leaders, the day and day, the meetings and the itinerary are generally very compact, and after a night of comfortable sleep, the next day can be able to deal with all kinds of important matters.

In general, national leaders choose well-known hotels both at home and abroad. For example, when Xi Da visited New Zealand a while ago, they stayed at Sky City Grand Hotel Auckland. At the APEC summit held in Beijing, leaders of all countries stayed in the characteristic villa area of ​​Yanqi Lake.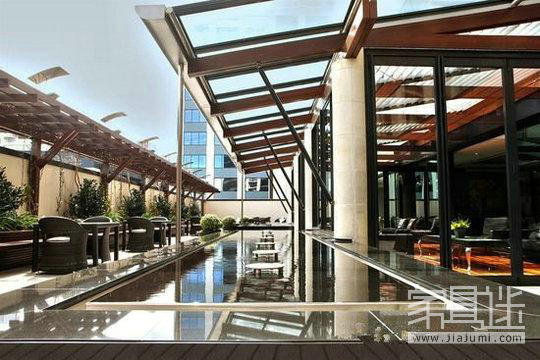 Auckland Skyline Hotel

It is worth mentioning that this villa area is composed of 12 boutique hotels scattered on the island of Yanqi Lake, each ranging from 6,000 square meters to 9,000 square meters, ranging from 10 to 19 rooms, 12 Each villa has a total of 178 rooms ranging from 40 square meters of deluxe rooms to 1,087 square meters of presidential suites. Each hotel is equipped with a separate indoor swimming pool, gym, spa and meeting rooms, as well as a chef's personal service, ready to customize in the private kitchen according to the taste of the guests. It is fully capable of meeting the individual needs of leaders of various countries.
Yanqi Lake Villa Area where the heads of countries of the APEC Summit 2014 stayed

But everyone will be curious, what brand of mattress is used in the room that is not known to outsiders? In fact, they chose the international high-end brand Jin Keer. Founded in the United States more than 100 years ago, Jin Keer specializes in the production of high-end mattresses and has now supplied mattresses to more than half of the world's high-end luxury hotels. In China, more than 58% of high-end hotels are using Jin Keer.

Related reading: Kingkoil of the top ten foreign brands

For example, Wyndham and its branded Howard Johnson, Ramada, Days and other brand hotels have long used Jinkeer mattresses, including the Sky City Grand Hotel Auckland, which is managed by InterContinental in Auckland. The Yanke Lake villa area is all using Jinkeer mattresses. It is no exaggeration to call it the mattress that most national leaders have slept.

If you want to have a comfortable and perfect sleep like a national leader, it's very simple, as long as you sleep on the same mattress as the leader!

Wine rack,stainless steel wine rack,Iron wine rack, wine holder

wire holder is made of high quality 304 stainless steel, It is easier to clean without rust, safe, healthy and durable, Prevent rust or chemicals from contaminating food and damaging health. Suitable for putting wire bottle.

China leading manufacturers and suppliers of Wine Holder,Wine Bottle Holder, and we are specialize in Wine Rack,Hanging Wine Rack, etc.

Wine rack,stainless steel wine rack,Iron wine rack, wine holder

Shenzhen Lanejoy Technology Co.,LTD , https://www.szstainlesssteelwiremesh.com